Click here to return to 2017 Birding Reports: http://www.barry15.com/2017_Birding_Reports
[Update August 24 - scroll down for more comments and pictures]
Very Large Western Sandpiper?
This morning, August 23, 2017, at the Redmond Retention Ponds, I saw a peep that appeared to be a Western Sandpiper except it was so large.  Here is a picture of a Western Sandpiper on the left and the large peep on the right.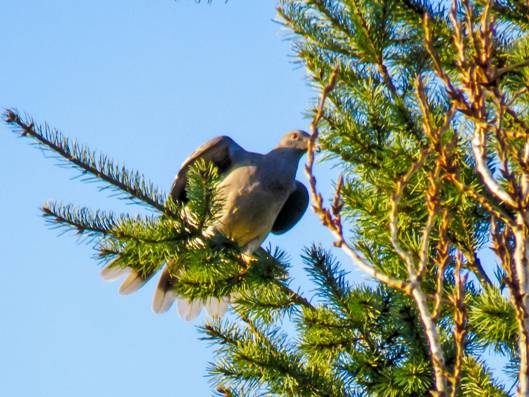 Here is the large on its own.  It certainly looks like a Western Sandpiper to me.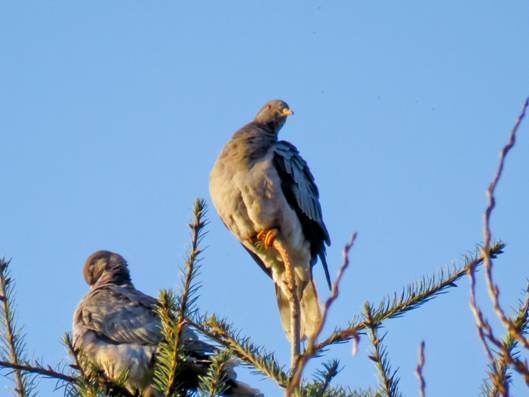 Here is a shot with the large peep on the left, then a Least Sandpiper in the middle, and a normal-sized Western Sandpiper on the right.
I kept trying to make the large one into a Sanderling, but it just doesn't look like a Sanderling to me.
Am I missing something, or is this just a giant Western Sandpiper?
Update Thursday, August 24 -
Someone suggested that the large sandpiper might be a Baird's Sandpiper, and I think that idea has merit.  The bill is right, the size is right, the bird has a dark lore with a white supraloral dot, and the feathers have white margins, giving it a scaled effect.  The reddish-brown on the back might be explained if it was an adult that was transitioning to winter plumage.  Baird's are usually kind of long-looking, and this bird is fatter and more upright, but there are plenty of pictures of Baird's on the web that show this body shape.
The only real fly in the ointment for Baird's, for me, is the length of the wings.  My original three pictures above are ambiguous at best, but I went through the ones I had discarded and came up with four more that might show the wing length with respect to the tail better.  Here they are.
New picture number 1: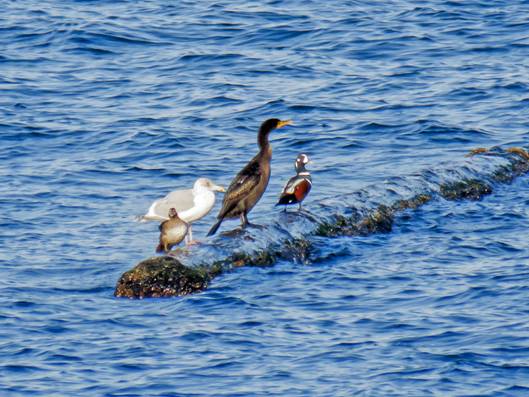 New picture number 2: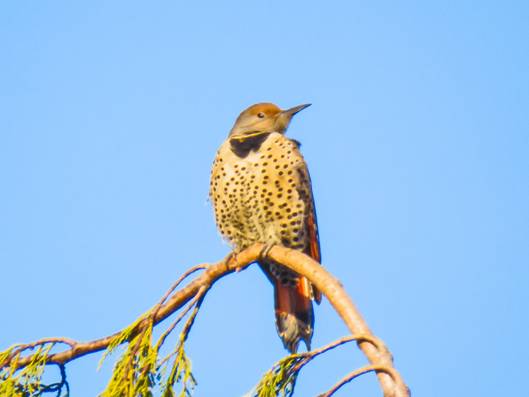 New picture number 3: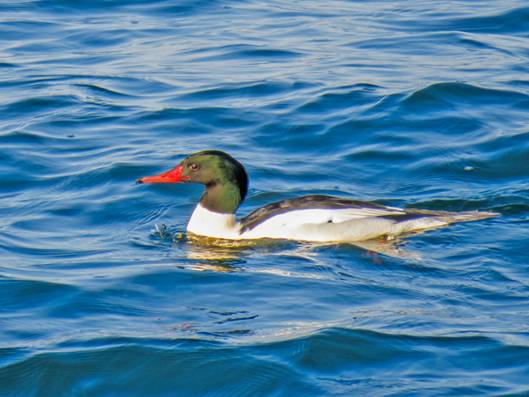 New picture number 4: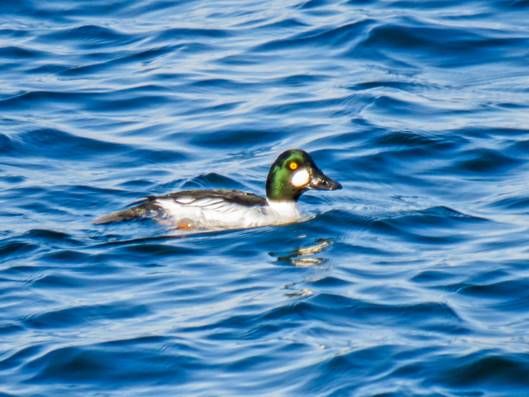 That last one is the most persuasive to me.  Here is a tighter crop showing the tail area in number 4: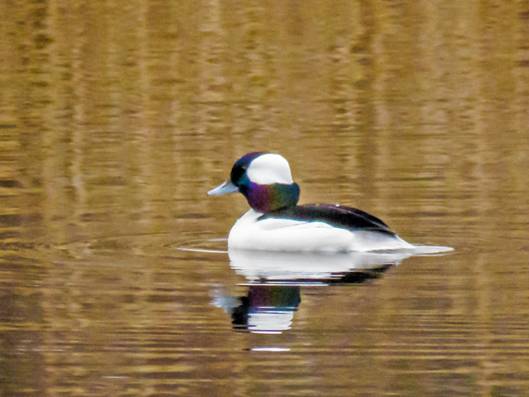 It's difficult to tell exactly where the tail ends, but it appears to me like the wings extend beyond it.
So, at this point, I'm leaning toward calling it a Baird's Sandpiper.  Can anyone tell me why it is NOT a Baird's?